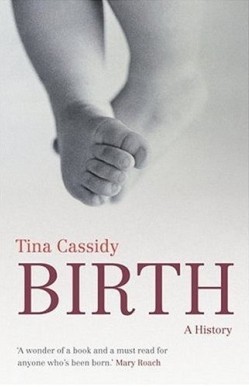 OK. So I know this also wasn't on the 2008 book list, but after a friend recommended The Business of Being Born, I couldn't not read this (the author is interviewed in the movie)! This book is a clear, concise history of birthing techniques, rituals, fads, etc.etc. throughout ancient history through present day. All in under 254 pages, pretty good if ya ask me!
This book was very easy to read, and not for just pregnant women trying to learn all they can before babe arrives (in fact, I don't recommend reading this being pregnant, it's scary!). On a scale of 1-5, I give it a solid 3.5. It was very interesting throughout, very well written, and plainly stated the facts instead of persuading one way or another...i.e. doctor versus midwife. I appreciated that aspect, as unbiased sociology books are so hard to find!
It was very much on par with a book I reviewed earlier this summer, Bonk, by Mary Roach. It was scientific, yet entertaining enough for the average reader. One note, though, like Bonk, if you have a queasy stomach, this book is not for you! As late as the 1970's hospitals had absolutely horrid birthing practices that were humiliating for the parents, and completely unnecessary for anyone other than getting the doctor to hone his 9-5 schedule. Some of these include Twilight Sleep, and brutal use of forceps (can't find any links without pictures, sorry!), endangering mother and baby, and more often than not, for no good reason other than "that's what we do". Not for the faint of heart, but a solid read for any medical junkie out there!