I'm not going to lie....I totally
loved
this movie. It had a
rockin'
soundtrack, and I loved the entire cast. And I'm a sucker for Drew Barrymore, who had a role, but also directed the movie.
photocredit
Ellen page, who you may remember from "Juno" fame, played the main character as high schooler who works at a lame BBQ diner afterschool, and needs
something
that she is good at. She sees some Roller Derby chicks skate into the local head shop to drop off their flyers (she's buying shoes:) and instantly is inspired. She goes to the tryouts, and renames herself Babe Ruthless and earns her team, The Hurl Scouts, a shot at the Championships.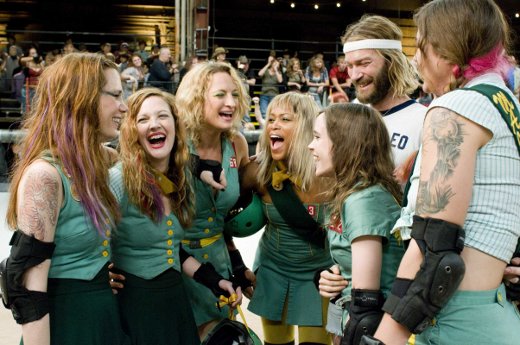 photocredit
Check out
this site
to watch clips, the trailer, or listen to some of the music. Of course, a bit cheesy in places, but nonetheless, a fun little Friday night flick that will definitely make you want to want to get back into those skates. Don't lie. You know you still have them.