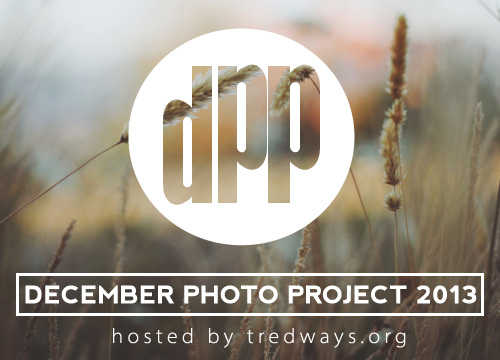 For the last number of years, every November, I get blog-giddy (see what I did there?) because I like to participate in a friend's challenge: post 25 pictures, one per day, starting December 1st. This year's December Photo Project has a beautiful banner (above) and badge (see sidebar).
I don't feel the need to post very often, but I do love a challenge every once in awhile, and the
December Photo Project*
seems to get me back into the posting mood after the new year. I like that it's a community project, and with the 2012 addition of a
facebook page
, the group has grown by leaps and bounds.
I love this project alongside Advent because it helps me slow down, be quiet, and enjoy what's happening around me. If I'm going to practice living in the moment and noticing the details, I might as well do that in my favorite season, that can be one of the most hectic throughout the calendar year.
*DPP from here on out